Introduction to Basic Event Catering: Food from Around the World
Join this course to learn practical skills with a qualified & experienced trainer. Learn about food preparation for groups & events, with an international twist. Develop basic catering, commercial & even industrial kitchen skills.  
The Basic Event Catering course is also a fantastic pathway to Certificate III in Commercial Cookery for those wishing to pursue further education in the field. 
Learn & prepare finger food & simple international dishes

 

Safe food handling practices

 

Plan & cost basic menus

 

Cookery, Hospitality & workplace industry terminology development

 

Clean, maintain, & use various kitchen equipment

 

Optional opportunity to do

SITXFSA001 Use Hygienic Practices for Food Safety

 
Delivery Mode: Face to face
Days: Wednesdays (9 x 4.5 hour classes) Starts in October
Venue: Djerriwarrh Community & Education Services,
241 Station Rd, Melton, 3337
Time: 9:30am – 2:30pm with a lunch break
SITXFSA001 Use Hygienic Practices for Food Safety
Thursday 15th December (5.5 hours x 1 session)
9:30am – 3:00pm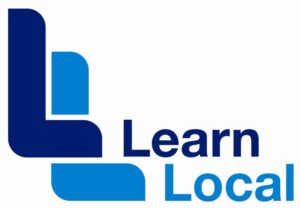 Course Fees:
*Learn Local Funded: $10
Full Fee: $35
SITXFSA001 Use Hygienic Practices for Food Safety (additional): $80
*ELIGIBILITY
Victorian adults are eligible for Learn Local funding if they are Australian citizens, New Zealand citizens, or holders of an Australian permanent visa.
Click here for more information on Learn Local funding
Places are subject to availability.