Pathway to Civil Construction
Gain the essential employability skills required to be successful as a labourer in this dynamic and rewarding industry.
Djerriwarrh has united with Winslow, a leading employer in the construction industry, to codesign a skills driven training program specifically for people interested in pursuing a career as a labourer, to meet the increased demand and skills shortages in the Civil Construction Industry.
In this program you will meet industry representatives and develop skills including:
• Problem solving and teamwork
• Workplace communication
• Conflict resolution
• Industry specific OH&S requirements
• Obtain a white card – a mandatory requirement for all workers in the building and construction industry
• Participate in a group interview with Winslow Recruitment Manager Civil Construction Work Skills
You may gain employment in civil construction or create a pathway to further training – Certificate II in Civil Construction.
Course Details:
Days: 3 days per week (9 sessions over 3 weeks) starts in August
Venue: TBC, Sunbury
Time: 8:00am – 4:00pm with a lunch break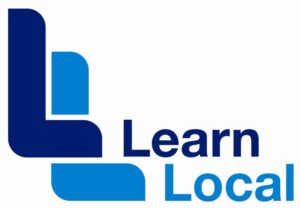 Course Fees:
$60 + cost of White Cards (TBC)
ELIGIBILITY
Australian Citizen or Permanent Resident, intermediate reading & comprehension, full probationary drivers license, physically fit, motivated, 18 years plus.
Desirable: Safety awareness
Victorian adults are eligible for Learn Local funding if they are Australian citizens, New Zealand citizens, or holders of an Australian permanent visa.
Click here for more information on Learn Local funding
Places are subject to availability.