ParentsNext
ParentsNext helps eligible parents to plan and prepare for employment by the time their children go to school. ParentsNext is funded by the Australian federal government's Department of Education, Skills and Employment.
ParentsNext providers work with parents to help them set education and employment goals, develop a pathway to achieve their goals and link them to services and activities in the local community.
Centrelink may refer parents to ParentsNext if they:
Have a child under 6 years of age
Haven't had paid work in the last 6 months
Have been getting Parenting Payment for the last 6 months
If you are eligible, you can also approach us to register you directly for ParentsNext.
Why register for ParentsNext?

Access to financial support for your education, training and employment needs
Employer Wage Subsidies – to support employers in hiring you
Relocation Assistance – making it easier for you to relocate to get the job you want
Your supportive ParentsNext Coach will help you to build confidence, develop skills and access the local support services you need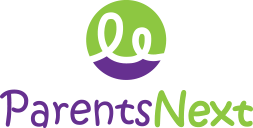 ParentsNext participants have ongoing contact with their coach. The program offers ongoing support to parents.
For ParentsNext Service Delivery Plan click here.
Djerriwarrh provides ParentsNext across western Melbourne. For a list of Djerriwarrh's ParentsNext sites click here.
For further information about ParentsNext at Djerriwarrh please call 8746 1000 or contact us here [email protected]
For more information about ParentsNext please visit https://www.employment.gov.au/parentsnext
For a ParentsNext Program overview click here.
If you are interested in representing the ParentsNext Advisory Group please download the Expression of Interest form here.
For ParentsNext feedback form click here