BOARD MEMBERS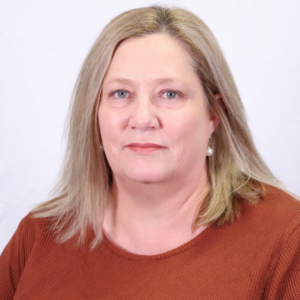 Christine Pilbeam
Chair
Strong background in Finance with extensive experience within the private sector.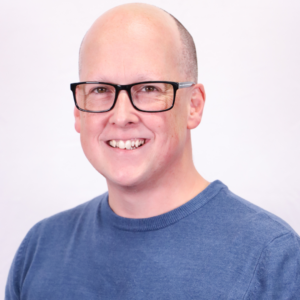 Stuart Deagan
Deputy Chair
Is a Manager at Relationships Australia Victoria. He has over 12 years experience in operations management and program delivery in the community services sector in a variety of frontline and senior leadership roles. He also has experience in compliance, risk management, strategic planning, governance, policy development and information technology. Stuart's qualifications include a MBA and Post Graduate Certificate in Social Sciences.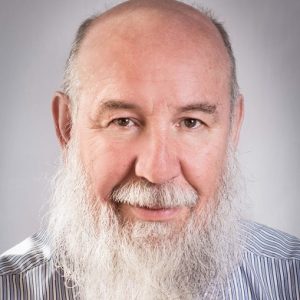 Don Nardella
Secretary
Was a Member of Parliament for the Seat of Melton from 1999 to 2018. He has an interest in looking after people and providing services and education that will help them for the rest of their lives. Don enjoys reading, listening to heavy metal music and motorcycling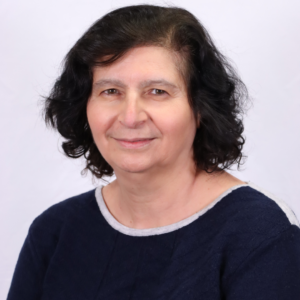 Doris Cunningham
Treasurer
Currently a Financial Consultant with extensive financial expertise in local and state government as well as the private sector.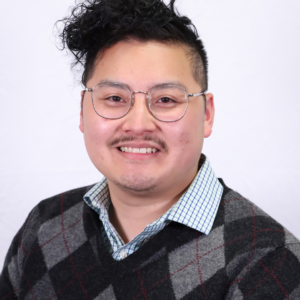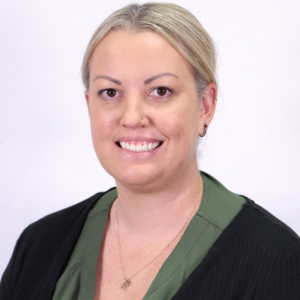 Meg Clements
Director
Meg is an executive leader who has worked across the Government, Not-For-Profit and Private sector in a range of senior leader positions across Corporate Services, Human Resources and Social Policy.  She is passionate about building strong and capable communities through equipping organisations' people with the capabilities to be the best that they can be at work.
CEO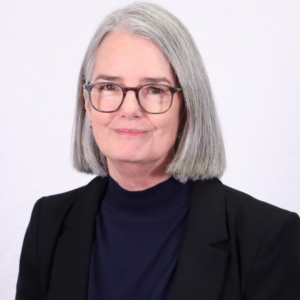 Trish Heffernan
CEO
Has led Djerriwarrh Community & Education Services as Chief Executive Officer since 2009. She has qualifications in business, education and science. She started her working life as a teacher and is proud of the way Djerriwarrh's growth has increased the ability of the organisation and staff to contribute to the development of 'self-reliant people and strong communities'.
Vision
Self reliant people, strong communities.
Mission
Empowering individuals and local communities to learn, connect and grow.
LEARN CONNECT AND GROW
We are a leading not for profit community organisation, providing high quality learning, engagement and employment opportunities for our local communities.
We do this by:
Offering lifelong learning, education, training, learning pathways and youth services.
Supporting individuals and families to engage with local communities and settle into the broader community.
Connecting, responding and adapting to community needs.
Continuous improvement and co-designing programs/activities with local communities.
Partnering with other organisations.
Staff as a community of learners connected to professional networks and best practice.
We recognise that COVID-19 is still present in our community and we are continuing to take steps to reduce COVID risks.
We have COVID Safe Plans in place for all of our sites.
We have increased ventilation in our indoor spaces. Our heating and cooling is set to bring in maximum fresh air and we have air purifiers where required. We also have CO2 monitors available for testing air quality.
We continue to monitor the health advice from the Victorian and Australian government and comply with all relevant regulations and requirements.
We ask all of our staff, volunteers, students, program participants and community members not to visit if they  feel unwell. If you are unwell, please contact us by phone or email, and we can help you remotely with your enquiry.
Caring
We provide a safe and welcoming environment for all.
Respectful
We treat all people fairly and equally.
Inclusive
We are welcoming and put people first.
Adaptable
We respond to individual and community needs in a creative and flexible way.
Accountable
We take responsibility for our decisions and follow through on our commitments.
Democratic Principles
Djerriwarrh supports and promotes:
the principles and practice of Australian democracy, including a democratically elected government, and the rule of law
equal rights for all before the law
freedom of religion
freedom of speech and association
the values of openness and tolerance
Statement of commitment to child safety
Djerriwarrh is committed to child safety.  All staff, consultants, contractors, volunteers and Board members have a responsibility to keep children free from harm and abuse and respond immediately and appropriately to allegations.
Djerriwarrh is committed to providing a safe and inclusive environment for all children and young people from all cultures. Djerriwarrh will make provision for the increased vulnerability of Aboriginal children, those from culturally and linguistically diverse backgrounds, children with disabilities, LGBTQIA+ children and those children unable to live at home.
Djerriwarrh has zero tolerance of child abuse, including risks presented by physical and online environments. All allegations and safety concerns will be treated seriously and consistently in line with our policies and procedures.
Child Safety Policies
Child Safety & Wellbeing Policy
Feedback
Djerriwarrh invites feedback on our child safety policies. If you have feedback on our policies please email [email protected]
We want your feedback. Please tell us about your experience so we can improve!
If you would prefer to download a printable form click here. Paper forms are also available at reception.
If you have a complaint, Djerriwarrh will treat your complaint seriously and confidentially. To read more about our approach, download the Complaints and Feedback Policy.
You may also take your complaint to an appropriate external body.
For complaints about vocational education and training there are two external complaint avenues:
The National Training Complaints Hotline is a national service for consumers to register complaints concerning vocational education and training. The National Training Complaints Hotline uses the services of the Translating and Interpreting Service and National Relay Service.
Online: Visit the National Training and Complaints Hotline page.
Email: [email protected]
Phone: 13 38 73
The Victorian Registration and Qualifications Authority (VRQA) investigates complaints about breaches of standards and guidelines by Victorian Registered Training Organisations.
Online: Visit the VRQA Make a Complaint page
Mail: Manager Complaints Unit, VRQA, GPO Box 2317, Melbourne, VIC, 3001
Phone: 03 9637 2806
For external complaints about any other funded program delivered by Djerriwarrh Community & Education Services, please speak to the Program Manager or email the Compliance Manager at [email protected]
Djerriwarrh Community & Education Services is a not for profit organisation which has been delivering a range of services for  people of the outer western suburbs since 1989.
Djerriwarrh was born from the ashes of the CYSS (Community Youth Services Scheme) program in 1989 with the support of the Melton City Council and since its inception has provided effective education, employment and support services to many thousands of people.
Djerriwarrh's first home was 7 McKenzie Street, Melton and in 1991 the organisation moved to the 'White House' at 239 Station Rd, Melton where to this day it is still located. In 1995 an office was built next door at 241 Station Rd to accommodate an expanding work force and in 1998 a suite of 4 training rooms was built on the same site.
SkillShare was the starting point program in 1989. This program was designed to provide training to those displaced from the labour force so that with up to date skills their employment opportunities were enhanced.
When the CES  was disbanded in 1998 and replaced by the privatised Job Network, Djerriwarrh through membership with Job Futures became a provider of Job Network Services in Melton, Sunbury, St Albans and in later years Craigieburn. In 2009, Djerriwarrh ceased delivering Job Network and since 2012  is no longer a member of Job Futures.
Youth support programs have been a feature of Djerriwarrh since 1991 when it began the Pathways Program for young unemployed people who needed extra assistance to make the transition into employment and education. Youth programs that Djerriwarrh has delivered successfully include  Job Placement Employment and Training (JPET), Youth Pathways Program (YPP), Youth Transition Support Initiative (YTSI), School Focussed Youth Services and Youth Connections. Many of these programs have been delivered in both Melton City Council and Brimbank City Council.
Djerriwarrh became a registered Adult Community and Further Education Provider in 1996, now known as a Learn Local Provider, and continues to deliver pre accredited training in Melton.
Djerriwarrh became a Registered Training Organisation (RTO) also in 1996 and now delivers accredited training courses from a range of training packages and curriculum.
Policies
Djerriwarrh has policies in place to explain how we will deal with issues when they arise and to show that we operate in a fair and consistent manner towards all students, clients and staff.
Title
PO 107 Whistleblower Policy


1

5 downloads

Policies

October 25, 2023

Download
PO 036 Djerriwarrh Community House User Group Policy


1

3 downloads

Policies

May 22, 2023

Download
PO-113-Child-Safe-Code-of-Conduct


1

21 downloads

Policies

December 21, 2022

Download
PO-110-Child-Safety-&-Wellbeing-Policy


1

24 downloads

Policies

May 18, 2023

Download
PO-099-Enrolment-Policy-v1


1

15 downloads

Policies

May 22, 2023

Download
PO-096-VET-Delivery-Assessment-Policy-v1.pdf


1

11 downloads

Policies

May 23, 2023

Download
PO-088-Reportable-Conduct-Scheme-Policy.pdf


1

22 downloads

Policies

December 6, 2022

Download
Fees-Refund-Policy.pdf


1

38 downloads

Policies

April 18, 2023

Download
PO-030-Recognition-of-Qualifications-Policy-v6.pdf


1

8 downloads

Policies

February 23, 2022

Download
PO-029-Recognition-of-Prior-Learning-Policy-v8.pdf


1

5 downloads

Policies

February 23, 2022

Download
PO-006-Privacy-Policy.pdf


1

26 downloads

Policies

May 22, 2023

Download
PO-001-Access-and-Equity-Policy.pdf


1

18 downloads

Policies

May 22, 2023

Download
PO_098_Complaints_and_Feedback_Policy.pdf


1

28 downloads

Policies

May 18, 2023

Download
Registration details
As a Registered Training Organisation (RTO), Djerriwarrh Community & Education Services, provides students with training that results in qualifications and statements of attainment that are recognised and accepted by industry and other educational institutions throughout Australia.
Type:  Community Based Adult Education Provider
Status: Current
TOID: 3771
Audit Reports
Please click on the following links to read a PDF copy of the reports.
Djerriwarrh Community & Education Services (Djerriwarrh) is a not-for-profit charitable organisation which has been operating in the western suburbs of Melbourne since 1989. Djerriwarrh is a registered with the Australian Charities and Not for Profits Commission (ACNC).
Any donations made to Djerriwarrh go to supporting our participants and programs. All donors will receive a receipt which is tax deductible in Australia if their donation is $2.00 or more.
All donations go to supporting our participants and programs and all donations over $2 will receive a tax deductible receipt. Click here for further information.
Donations can be made via PayPal using your credit card or bank account, without exposing your account numbers.