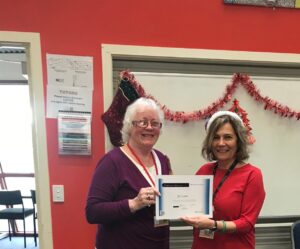 Djerriwarrh held a Christmas in July morning tea for volunteers of the L2P Learner Driver Mentor Program today catered by our VCAL (VET) students. We acknowledged the great work of our volunteers and at the same time, we created a learning opportunity for our VCAL students. Celebrations like this create a sense of community among our volunteers and give us a chance to say Thank you!  We were pleased to acknowledge our volunteer Joy who has given 1000 hours to the L2P program.
Our VCAL (VET) Hospitality students had the opportunity to put their learning module "Interact with Customers" into practice. We created a work like situation where they could interact with volunteers and other guests as customers.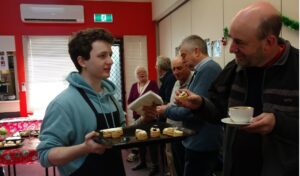 Our VCAL student Dante said, "Today's component helped me a lot with my confidence, punctuality and in talking to customers and being open with my conversation."
Salome added, "The module gave us heaps of good tips".
According to Lei-Lani , "I really enjoyed receiving positive feedback from customer".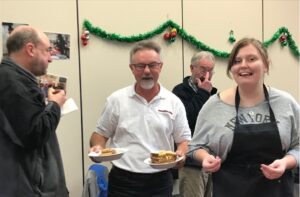 This collaboration of both L2P and VCAL (VET) programs has provided opportunities for students to practice the skills they are learning in a real life situation.