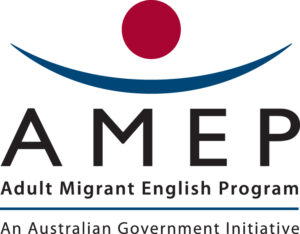 We are excited to announce that from July 1st, Djerriwarrh Community & Education Services, trading as Learning for Employment, will be offering the Adult Migrant English Program (AMEP) in addition to the Skills for Employment and Education (SEE) program. Learning for Employment has been delivering SEE and its precursor the LLNP since 2002. AMEP is a new program for us, but it builds on the skills and expertise we have developed delivering SEE for 15 years.
AMEP is funded by the Australian Government Department of Education and Training and provides up to 510 hours of English language tuition to eligible migrants and humanitarian entrants to help them learn basic English skills to assist them to successfully and confidently participate socially and economically in Australian society. You may be eligible for AMEP if you have been
granted a permanent visa OR
granted an eligible temporary visa AND
speak little or no English
Young people between 15 and 17 years of age may also be eligible.
Learning for Employment will deliver SEE and AMEP across the regions of Western Melbourne, Barwon and Ballarat. The full list of organisations that will deliver AMEP on behalf of Learning for Employment is:
CommUnity Plus Services Ltd
Djerriwarrh Community & Education Services
Laverton Community Integrated Services
Williamstown Community and Education Centre Inc.
Wyndham Community & Education Centre Inc.
Yarraville Community Centre.
All Learning for Employment organisations are not for profit Learn Local providers and deliver a range of community and education services for individuals, job seekers and businesses.
We will offer AMEP in locations that are convenient to students. We are looking forward to meeting and welcoming our new students and volunteers.