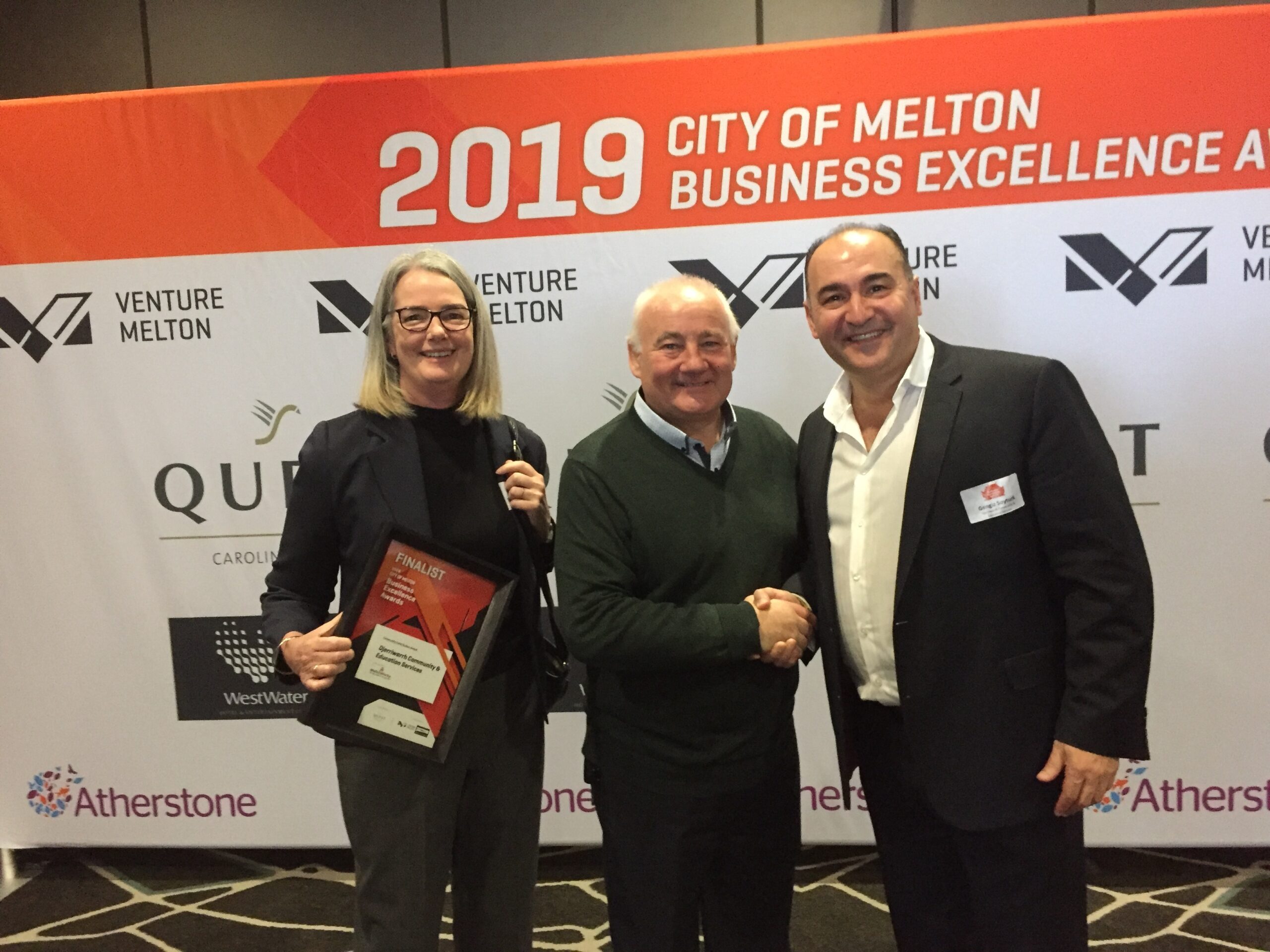 We are pleased to announce that we were selected as a finalist in the Melton Business Awards for 2019. Our category was the Community Contribution Award, which was sponsored by Matchworks.
Our staff attended the award dinner hoping to be the Community Contribution winner – but it was not to be. We are proud to have been selected as a finalist and want to congratulate Combined Churches Caring Melton, who won the award.
What a great celebration of business in Melton and congratulations to all of the winners.