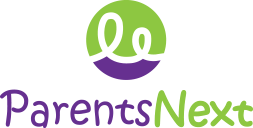 As of 1 July, Djerriwarrh has a new program. We are now offering ParentsNext across western Melbourne. ParentsNext helps eligible parents to plan and prepare for employment by the time their children go to school. ParentsNext is funded by the Australian federal government's Department of Jobs and Small Business.
Centrelink may refer parents to ParentsNext if they:
have a child under 6 years of age
haven't had paid work in the last 6 months
have been getting Parenting Payment for the last 6 months
We are excited to be welcoming six new staff as ParentsNext Pathway Coaches. The Pathway Coaches will be working remotely, embedded in a number of our partner organisations across western Melbourne. Our new ParentsNext Manager, Gengiz Soyturk, comes to us from with a wealth of experience in employment services and setting up new programs across multiple sites.
For further information about ParentsNext at Djerriwarrh please call 8746 1000 or contact us here [email protected]
For more information about ParentsNext please go to  https://www.jobs.gov.au/parentsnext