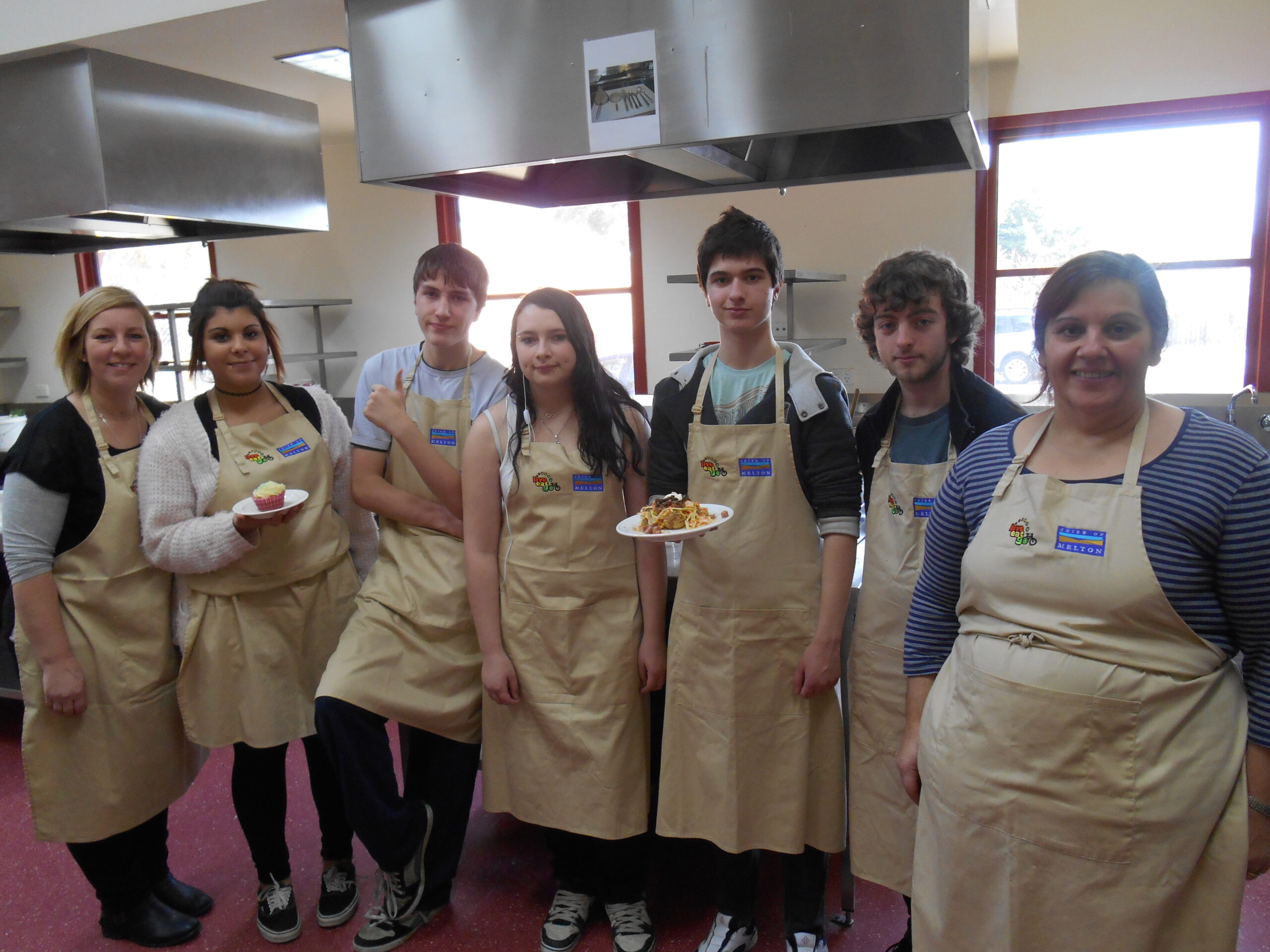 Five participants from the Basic Cooking and Life Skills program cooked up a storm and served patrons at Djerri' Cafe @ Djerriwarrh on 17 June 2014. The team baked, cooked and prepared sumptuous meals as part of their learning experience in the program.
"I haven't cooked anything before and I am happy to learn something new after joining this program. I enjoy taking orders today and it's great to eat the food we cooked," said Liam.
Djerriwarrh extended invitations to each participant's parents who were delighted to see their children accomplish the day's tasks. The team was delegated different roles from managing the front counter, preparing food in the kitchen to serving patrons in the café.
"It is a fantastic experience and it's really good to know that I now have the skills to look for a job," shared Kiara.
Vivian, a trainer and mentor says that the program provides a safe environment for the students to grow, develop confidence and to prepare them for the real-world.
Djerriwarrh's Basic Cooking and Life Skills program is designed in partnership with Youth Connections to provide valuable skills in the hospitality industry and in everyday living. Participants can look forward to equipping themselves with a broad skill set; from preparing meals within budget to making the perfect coffee.